Know the Value of Your New Mazda Vehicle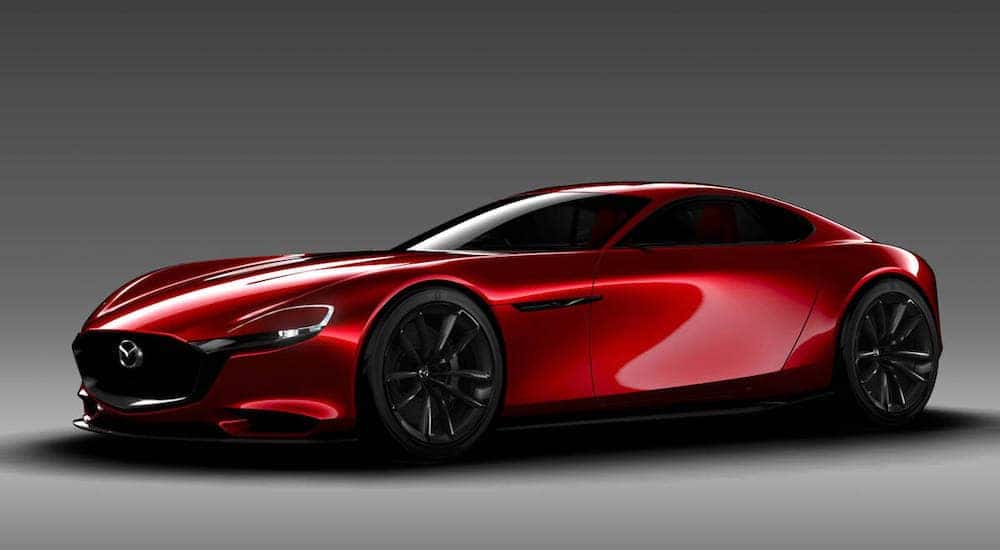 Whether you're in the market for a new, pre-owned or Certified vehicle you are prepared to make a major purchase (and an equally large investment, for which you receive a strong return). So how do you about choosing the right dealership to do business with?
Many consumers make the mistake of favoring convenience, doing business with the dealership that's closest to them. While many of such dealerships may offer top-tiered service and reputability, proximity isn't the best basis upon which to choose your partner in such a major purchase. So, if you're in the market for a new Mazda, make sure that you're doing business with the best Mazda dealership that you have access to.
Don't Make Concessions
This should be the first rule of car buying, especially for any well-qualified and well-informed consumer. In most cases, the decision to purchase a vehicle is preceded by hours of tireless research to determine the make, model, trim and color that best suits that person's desires and budget. With that kind of effort in mind, why should that customer accept any less than what they came to buy?
While 'real world considerations' such as limitations in availability may come into play, they also provide the means by which you can groom dealerships in order to determine which one is the right fit for you. Here are a few thoughts on other things to take into consideration.
Extent of Selection
Whether you're among those arriving with a clear idea of what you want, or those who might be undecided, the extent of a dealership's selection will play a role in your satisfaction. Those in search of a very specific  Mazda might be more likely to find it within a larger, more diverse inventory. And those who are undecided, are more likely to be satisfied with more options to choose from.
But inventory can also play a role in defining what kind of experience you can expect. Don't get me wrong, there are smaller dealerships that maintain a low-pressure sales environment, just as there are larger dealerships focused on moving mass inventories. That said, smaller dealerships are more likely to try to sell you on the vehicles that they have, where a more established dealership may be better equipped to help you buy the vehicle that you want. This is an important distinction to make.
Reputability
Remember, proximity should never be the determining factor in choosing a dealership to do business with. Whether you're just beginning your search, or if you've already explored their inventory and found the perfect Mazda, every dealership is defined by more than just their inventory.
Consider the visibility that we gain in today's electronic age. The combination of online reviews and social media posts are today's equivalent of 'word-of-mouth'. Incorporating this consideration into your research is a crucial step in ensuring that you find the right partner. Granted, any review or opinion is likely to only be 'part of the story' but 'en masse' they can provide valuable insight as to the experiences of past customers.
In terms of importance, this goes beyond simple considerations of courtesy. Unlike a bad meal at a restaurant, a subpar car buying experience can drastically affect your finances, and even your safety (along with that of your passengers). Take no chances.
Transparency
Speaking of 'taking no chances' many reputable dealerships set themselves apart by creating a truly transparent buying experience. This begins online, with a well-realized representation of their physical inventory. The effort to create an accurate online inventory, complete with manufacturer specifications and vehicle features conveys an interest in transparency.
This is furthered by a dealership's willingness to provide vehicle history reports with ease. By making such reports free, and available with the click of a mouse (or the swipe of a finger) they provide their customer with added assurance.
Thorough online profiles, complete with vehicle history reports and photo/video galleries also indicate a respect for their customers' time. Lives are busy, so a dealership that aspires to make car-buying easier proves themselves to be a worthwhile partner.
Internal Culture
It doesn't take long, in terms of speaking to dealership personnel, to get a feel for their culture. A profit-driven organization will almost always be looking to rush their customers. This kind of high-pressure environment creates immediate discomfort, as well as distrust. It also indicates the company's focus as being short-term and centered around the immediate sale, as opposed to building a lasting relationship with their customer.
On the other hand, a customer-driven business will be more relaxed. Based on the long-term goals of creating another satisfied customer, these types of dealerships are diamonds in the rough and worth doing business with.
Paired with the other consideration listed above, a customer-centric dealership is more likely to offer you continued support throughout the life of your vehicle. They are also the most deserving of your repeat business.
Mazda Stands Out…So Should Your Dealership
Mazda's KODO (Soul of Motion) design initiative empowers their offerings to stand out from their competition. It is one of the enduring reasons why Mazda's have increased so significantly in terms of popularity.
When looking to purchase a Mazda, seek a dealership that embodies the same ideals. We're not talking about a desire to stand out, in the way that some fast-talking salesman would in a 30-second television spot. We're talking about standing out in every way that matters.
In your search for your new Mazda, we hope that you'll take this list into consideration alongside your own. Seek out a reputable dealer with a strong culture based on customer relationships. Demand transparency within your process, and seek out dealers with the level of inventory that will prevent you from having to make any kind of concessions.
After all, you didn't come to the decision to buy a car lightly. Why go about it any differently? Do yourself a favor and know your value, just as Mazda knows their own.