2017 Mazda3 Compact Sedan Information & Details
Mazda is currently selling eight varying models, meaning customers have a variety of options as they're shopping for a new vehicle. However, if you're content with a new compact car, then the 2017 Mazda3 is the perfect target. The car provides drivers with everything they'd expect from a new vehicle. Before you know it, you'll be regretting that you didn't opt for this particular model sooner.
Continue reading to understand why the 2017 Mazda3 stands out from the rest due to its unique combination of performance, safety, and technology. Once you've understood that this model is actually the perfect target, we'll explain why you should be making that purchase at DePaula Mazda. For those living in the Albany, New York area, there's really no better choice. The dealership is willing to work with their customers during any point of the car-buying and car-owning process, so you'll soon be cruising towards the highway in your new 2017 Mazda3.
Why the 2017 Mazda3?
All of Mazda's vehicles are impressive, and we wouldn't blame you for targeting any specific model. However, if you're seeking one of the most versatile cars in the entire industry, then the 2017 Mazda3 is the natural choice. After all, the vehicle provides owners with a unique blend of performance, efficiency, safety, and technology. Whether you're eyeing the Mazda3 to serve as a commuter or a family road-tripper, you'll undoubtedly be thrilled with your selection.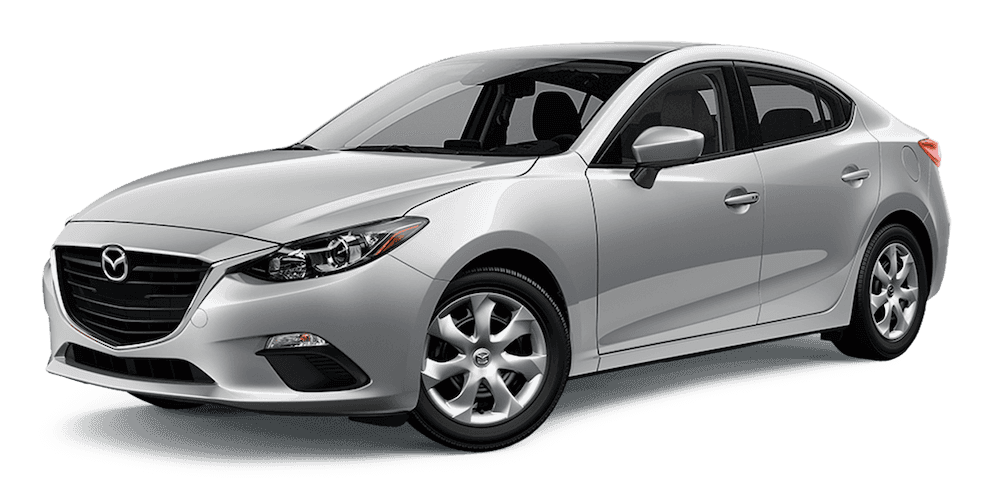 37 MPG hwy
Top Fuel Efficiency


Technology
Mazda wants each of their customers to enjoy the ideal driving experience, and that will be entirely possible thanks to the range of technological features included in the Mazda3. It starts with the Mazda Connect system, which allows drivers to choose from an assortment of applications via the seven-inch full-color touch-screen. Plus, thanks to the Bluetooth capability, drivers can easily connect their smartphone to the unit, allowing them to make phone calls or send text messages.
If the driver does decide to jam out to their favorite tunes, they can do so via the Bose Centerpoint 2 Surround Sound System. With nine speakers cleverly placed around the interior, drivers will receive an unmatched listening experience. If the driver prefers, he or she can access all of these applications via the "multifunction commander control," which is cleverly placed right on the center console.


Performance
If you were hoping for multiple engine offerings with the 2017 Mazda3, you might be disappointed. However, if this is your logic for not pursuing this specific model, that's a misguided reason. After all, the 2017 Mazda3's accompanying engine is more than capable of delivering all of the impressive specs you could possibly expect from a smaller sedan.
The SKYACTIV-G 2.0-liter DOHC four-cylinder engine is capable of cranking out a respectable 155 horsepower and 150 pounds-feet of torque, which should be more than enough power to keep up with fellow drivers on the highway. However, this engine makes a name for itself via its efficiency specs. Thanks to inclusions like Variable Valve Timing, Advanced Direct Injection, and the intuitive front-wheel-drive manual/automatic transmissions, drivers can ultimately anticipate a 37-mile-per-gallon highway fuel efficiency. When you combine this spec with the power specs, you're looking at unmatched versatility.


Safety
You're going to be dishing out a pretty penny on your new vehicle, and you presumably don't want to find yourself in an accident after having made that purchase. Fortunately, the Mazda3 includes a number of technologies that will help drivers avoid accidents and remain out of harm's way. Thanks to the brand's i-ACTIVSENSE technology, drivers can always be assured that they're in good hands.
Inclusions like the Advanced Blind Spot Monitoring system will provide the driver with an extra set of eyes, meaning they'll never accidentally swerve into another vehicle. The Smart City Brake Support will give the driver that extra bit of stoppage power when needed (especially in the city), while the Lane-Keep Assist promises that your sedan will remain on its intended path. Other safety offerings include High Beam Control, Rear Cross Traffic Alert, Lane Departure Warning System, Adaptive Front-Lighting System, and the brand's Radar Cruise Control (which allows drivers to take a brief break without completely compromising safety).
Inventory
Customers won't have the need to visit multiple dealerships during their car-buying journey. That's because DePaula is stocked with a number of new and used vehicles, providing individuals with plenty of choices. For instance, the dealership is currently housing more than 200 types of Mazdas, providing you with plenty of options, regardless of your target.
While Mazda and the 2017 Mazda3 are clearly the right decision, these aren't the only options available to customers. The dealership has close to 200 new cars sitting on their lot, and there are another 120 used or pre-owned offerings. We assume you're going to ultimately opt for a Mazda, but if you change your mind, you won't be required to visit another dealership.
We appreciate your interest in our inventory, and apologize we do not have model details displaying on the website at this time. Please fill the form out below and our team will quickly respond, or, please call us at (518) 205-8311 for more information.


DePaula Mazda
Convenience
The car-buying process is already hectic enough, and it's made that much more difficult when you're required to switch around your schedule. Fortunately, DePaula Mazda's convenient hours means you'll never have an issue finding the time to visit their premises. For instance, the sales department is open at 8:30 am from Monday through Saturday, and it closes at 8:00 pm (6:00 pm on Friday and Saturday). Even if your work schedule gets in the way, you'll still have an opportunity to visit the dealership during the weekend.
Meanwhile, the business's service department is open from 7:00 am until 6:00 pm on Monday through Friday (7:00 am until 4:00 pm on Saturday), while the parts department opens at 7:00 am everyday, except Sunday (8:00 am on Saturday). Even those with the busiest schedules won't have any problems fitting a visit to DePaula into their calendar.
Best of all, the dealership is extremely easy to find. Situated right in between NY-5 and I-90, the business provides customers the chance to easily get in and out. Therefore, you won't have to drive around aimlessly in an attempt to find the car lot.
Services
Your relationship with DePaula doesn't begin and end after you've picked out a vehicle. Rather, the dealership is here to work with you during every point of the journey. It starts with the finance department, which will help devise a clever payment plan that works for all sides. You might find that you're having difficulty affording a vehicle, but DePaula is here to help.
Meanwhile, after you've made your purchase, you can continue to rely on DePaula to handle any maintenance and repairs. Instead of dealing with an untrustworthy mechanic, you can depend on the dealership's expert grouping of technicians who actually specialize in fixing up Mazdas.