Mazda Makes Life Simpler With Great Customer Service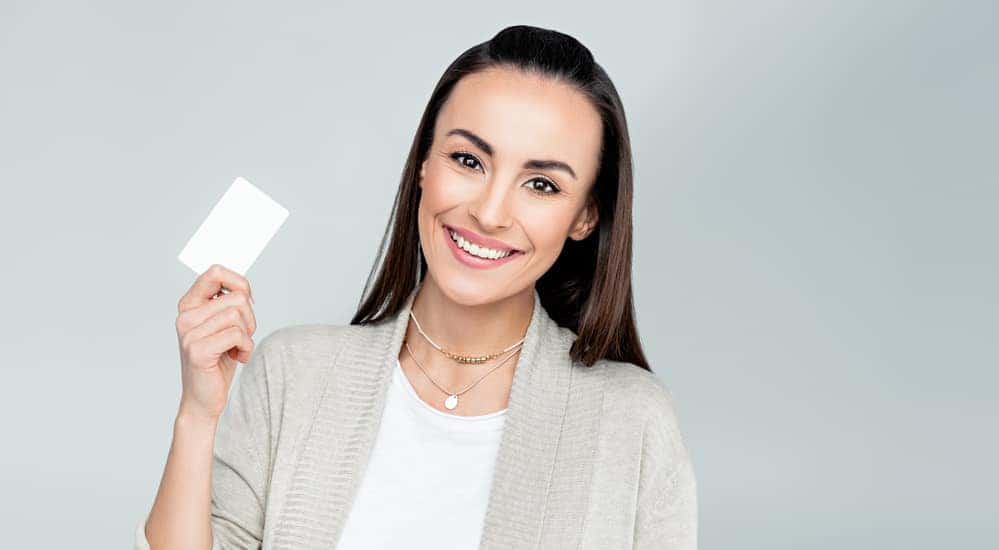 How can you afford that car of your dreams without breaking the bank? This is a question that plagues many potential car owners. Unless you can pay for a new vehicle outright, you have to explore your financing options. With typical loans and leases from banks and credit unions, this can get rather complicated and frustrating. This is especially true if you have poor credit or a bad financial history.
If you find yourself in this position, don't worry. Mazda has you covered. When it comes to you and a new Mazda vehicle, the company recognizes that most potential customers need some extra assistance in the financial department. That is why DePaula Mazda and dealerships like us help you from the very start to explore your financing options.
Here is what you can expect when you work with a Mazda dealership to find the right lease or loan for you.
A Plethora of Option
Affording that perfect vehicle is never a simple matter. Quite often, there is never a single solution that is right for everyone. This means that each potential customer has to explore what options are available and appropriate for them and their financial situation. Beyond exploring the specific loan rates and terms, you have to find something that will give you the best customer service upfront and for the duration of the loan.
Mazda dealerships like ours operate on a very simple model of customer service: make the customer happy. This is a seemingly lost art to customer service that we have found to be the best approach to get you what you want in terms of financing. In other words, if you're not happy when you leave our doors with your new vehicle, we haven't done our job correctly.
To really understand the value of our approach, you have to think about the typical process of exploring your financing options. Quite often, this process starts online. You might do a simple search for "auto loans" to see what hits come up either locally or globally. After you have found a few options, the process of researching and understanding begins. This will often involve hours of scouring through legal jargon you barely understand just to get the simple information you need to make a decision.
Unfortunately, this is not the best way to find the right loan for you. The more you research, the more you get confused. The more confused you are, the less chance of making the best choice there is. That is why the Mazda approach to finance will make everything easy and simple to understand.
Unparalleled Customer Service
The Mazda advantage starts with our customer service you experience in person at our dealer. Whether you know or not what vehicle you want, we can help you explore your financing options right on our lot. Save a trip or two to your local bank or credit union and sit down with one of our qualified, knowledgeable staff members who can guide you through the entire process step-by-step.
This customer service starts with finding the right vehicle for yourself, family, and general driving routine. From daily commuters to off-roaders, the Mazda sales staff makes it easy to look over the entire inventory without needing to know specific details about the models or specifications. In fact, you can come in without doing any research and rely on the knowledge of Mazda staff members. They are always qualified to provide you current information about the existing inventory and what possible models may fit your needs the best. This way, you will get options that only matter to you without any possibilities to waste your time.
Mazda staff members are also great about arranging and conducting test drives for all customers. Since the best way to find the right vehicle is to get behind the wheel of one, this step is absolutely critical for customer satisfaction. Anytime you want to take a model out for a spin, someone on the lot can make that happen for you.
Eventually, when you find that right vehicle, our staff will take you through the process of applying for different loan through the Mazda financing program and our network of the loan provider. The benefit to working with us is you can get things done once and for all in one location. Instead of handing out several different applications to different providers, you only have to fill out one with us. We handle everything else by sending it out to a variety of potential provider. As we get the results back, you will be notified immediately.
Once you have a few options to consider, our staff will be on hand to help you make the best decision. To eliminate the possibility of confusion, our staff know how to explain the information you need to know in an easy-to-understand manner. This way, you won't have to make any assumptions that could cost you extra money in the future.
When you work with us, you will know exactly what to expect going in before you sign any official documentation.
Getting Started Today
The best time to check out your financing options when you need a new car is now. Unless you have the luxury of waiting, the sooner you get started researching, applying, and getting approved for different loans, the better. This will allow you to act quickly when you find that perfect vehicle without it getting snatched up from under you.
How do you begin? Get in touch with us. Whether you call, email, or come in for personal visit, you will instantly be connected with someone who can help you get started right away. They can explore the options we have on our lot or sit down to help you decide what kind of vehicle to consider in the first place. Since we carry a variety of Mazda and other brand models, we are confident we can find you perfect choice for test drive from the start. If not, we can also provide a plethora of options for you to consider until you know which one is the right fit.
All it takes is a simple phone call, email, or visit. Don't hesitate to experience the Mazda advantage today.