DePaula Raises Funds for Breast Cancer Awareness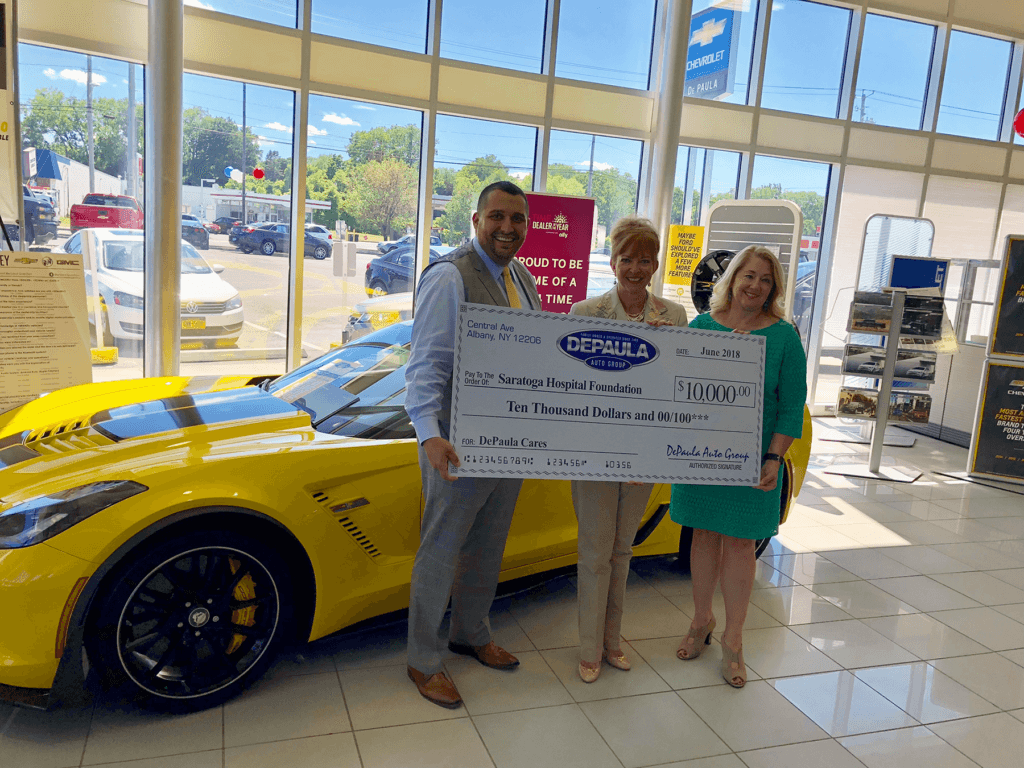 Paul Lynch, DePaula Auto Group's Vice President of Sales and Marketing, proudly displays last year's $10,000 donation with Amy Raimo and Renee Russell of the Mollie Wilmot Radiation Oncology Center in Saratoga Springs, New York.
DePaula Gives Back to the Community
It's likely that most people reading this have known someone in their life affected by breast cancer, and October is the month spent bringing awareness to the disease and helping to find a cure.
"We are thrilled to be able to do this for the last several years for great organizations that work toward ambitious goals of defeating a horrible disease that affects far too many lives," Vice President of Sales and Marketing Paul Lynch said recently. "We plan on doing this for a very long time."
For the fifth year in a row, the DePaula Auto Group will be donating $25 for each vehicle sold at DePaula Mazda during the month of October to a local charity in support of Breast Cancer Awareness. This year's donations will be going to Friends Comforting Friends, Inc., a Capital Region-based charity making a difference for those affected by breast cancer in the local area.
In 2017, DePaula was able to raise $10,000 to support the Mollie Wilmot Radiation Oncology Center in Saratoga Springs, a member of the Saratoga Hospital family.
This year, inspired by a current DePaula employee, DePaula's leadership and staff thought Friends Comforting Friends was the ideal organization to receive this October's donations. In addition to providing gift baskets of comfort items for patients who are undergoing radiation and chemotherapy treatments, the non-profit charity organization also assists area cancer patients with travel expenses for medical treatments.
"We are proud to be able to contribute on a local level to show our support for this great cause," Lynch said. "We hope that members of Capital Region will consider shopping for a vehicle at one of the DePaula locations this October."
If you are in the market for a new Mazda, please help us achieve our goal of exceeding our prior year's donation. Visit DePaula Mazda during the month of October and show your support for a great cause by driving off the lot with your New or Pre-Owned Mazda.